Winegrowers Supplies - Vine variety information
Divico
The name remembers the legendary leader of the Helvetii.
Mother: Gamaret
Father: Bronner, which carries the genes that are responsible for resistance to powdery mildew and downy mildew.
A red Piwi/disease-resistant variety.
Year of breeding: 1997 - IRAC 2091
Country of origin: Switzerland
Breeder/License holder: Station Fédérale de Recherches en Production Végétale de Changins AGROSCOPE-RAC
Number of clones: 0, certified vines were available from 2017-2018.
Year of entry into the German Federal Office's Varieties Register:
Area planted in Germany: hectares
Area planted in England: small, increasing rapidly
Wine Character - colour: intese dark red
- bouquet: slightly spicy and berry fruit aroma.
- palate: when the grapes are well ripened, the wines have a strong structure with well integrated tannins. Well suited for barrique maturation.
In the opinion of the breeder, Divico shows a certain similarity to Gamaret and Garanoir wines.


an interesting National Geographic article.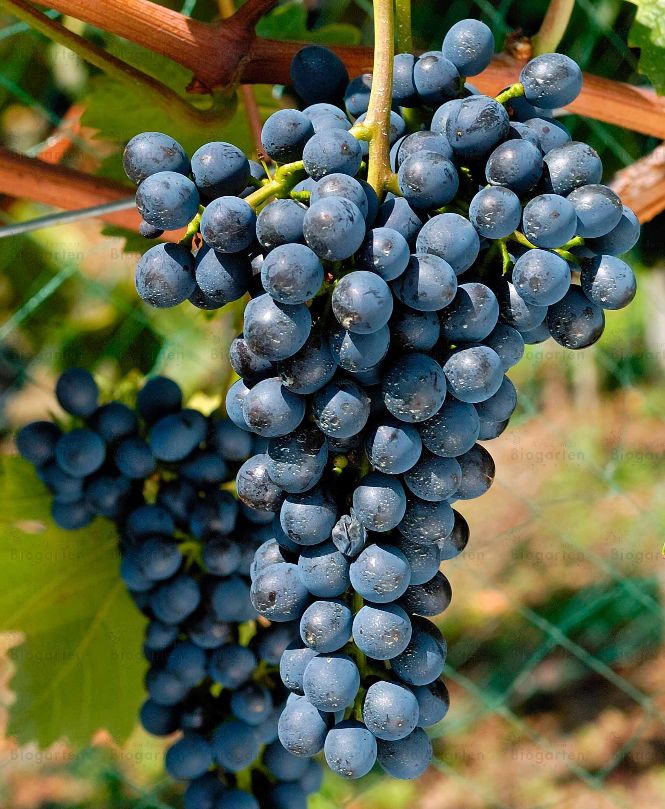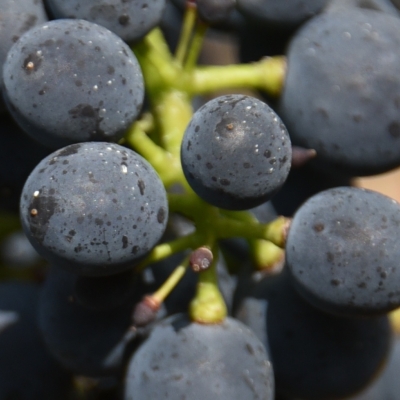 Time of bud-burst: slightly early, like Pinot Noir
Strength of growth: medium-strong and quite upright
Growth of side-shoots:
Flowering time: slightly early
Flowering strength: medium to strong
Leaf: - size:
- shape:
- colour:
- surface undulation:
- petiolar sinus:
Grape bunch: - size:
- density: very loose
Berries: - size:
- shape:
- skin colour:
Time of veraison: quite early
Time of harvest: with Pinot Noir, protection against birds may be necessary in risky situations.
The strong stalks enable the buches to be left for a long time on the vines before harvesting.
Grape yield: medium
Must-weight: 85 to 90 °Oe when fully ripe
Must-acidity: medium
With a high degree of ripeness, Divico has the necessary characteristics to produce extraordinarily colorful wines with high-quality tannins.
Resistance against:
- Oidium: very high
- Peronospora: very high
- Botrytis: very high
- Roter Brenner:
- Phomopsis
- Stem-atrophy:
- Chlorosis:
Depending on the disease pressure and climatic conditions, one to three pesticide sprays around the flowering period are sufficient.
Preferred soil:
Suitable rootstocks:
Normal stem height:
Normal row spacing:
Vine spacing in the row:
Wood ripening:
Winter hardiness:
Wood colour:
Winter Pruning: eyes/buds per sq. metre of land occupied by the plant.
Advantages:
Disadvantages: